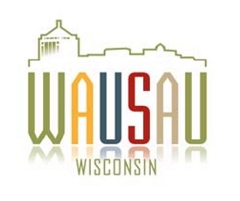 A Marathon County judge has given the City of Wausau permission to enforce its new rental licensing ordinance. As we pride ourselves in taking care of our properties, we really don't feel that this ordinance will have an impact on us other than the $20 annual fee per unit that we need to pay to the City of Wausau. However, although we have studied and understand the ordinance, we can understand if our tenants have questions as to how this will impact them.
Here are answers to some of the more common questions that have been raised:
Will my rent go up because of rental licensing?
We review rental rates on an annual basis. Although this $20 per unit fee would justify a nearly $2 per month rental increase, when doing our rent reviews, we look at all of our expenses which include property taxes, lawn care, snow removal, utility costs, maintenance costs, insurance, labor, etc. Rental adjustments (which we do on the anniversary date of your lease) are based on all of our expenses. Any adjustment to your rent, up or down, in addition to operating costs, also takes into considering market conditions to ensure we remain competetive.
Many Wausau residents with other landlords may face rental increases because of money that will need to be spent to bring rental units up to Wausau's housing codes. However, we already maintain our properties to those codes, so that is not an issue for our tenants.
Will city inspectors being going through my home?
Every rental unit is supposed to be inspected once every three years per the new ordinance. Whether the City of Wausau has the staff available to do these inspections is yet to be seen. If City of Wausau inspectors want to go through your home, we will be notified 21 days in advance.
Do I have to let city inspectors in my home?
When City Inspectors request to inspect your unit, we will let you know. You do have a constitutional right to not allow city inspectors to go through your unit without a warrant. If you do not want them to inspect your unit, let us know of that fact in writing and we will forward that information to the City. The City will then need to obtain an inspections warrant to enter your unit. If they are awarded an inspections warrant, then yes, you must let them inspect.
How does this affect me if my apartment/home is not in the City of Wausau?
This ordinance only impacts properties within the city limits of Wausau. If you live in Schofield, Weston, Rib Mountain, Mosinee, etc. This does not impact you at all. If you have a Wausau mailing address but live outside of the City (Town of Wausau, some of our Weston properties, Town of Rib Mountain), this also does not affect you.
Can I (the tenant) be cited by the City?
Under Wisconsin landlord-tenant laws (WI SS 704), both landlords and tenants have an obligation to comply with local housing codes. If a housing code violation is clearly caused by the tenant (non licensed vehicle, vehicle parked on lawns, unlicesend pets, etc.), the City can issue housing code violations to you, the tenant.
Our tenants should feel free to contact our office with any other questions they may have as to how Wausau's licensing ordinance will impact them.