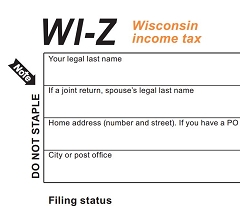 It's that time of year again. It is that time when many tenants ask us to fill out a Rent Certificate for them.
This is something that we do for our tenants free of charge. However, here is some advice to make things go
smoother for you:

Make Sure You Need a Rent Certificate
There are two parts of a Wisconsin tax return that discuss rents paid. One part of the form asks for amounts of
rents or property taxes paid that is on everyone's tax return. On this part of your Wisconsin income tax form, you
can fill in this information without having a rent certificate. Certain low-income individuals qualify for a
Wisconsin Homestead Tax Credit. If you qualify and are going to claim this credit, that is when you need a rent
certificate. (This form is for your Wisconsin income tax reporting, NOT your federal taxes. Also, landlords are
not required to fill out this form, but we do so as a service to our tenants.)

Have a Rent Certificate With You
We do not keep these forms on hand. You will need to bring us your form. You can get the Rent Certificate form
where ever you get tax forms. For example, libraries and tax preparers carry tax forms (the post office does NOT
carry these forms). The Rent Certificate form is part of the Schedule H Homestead Tax Credit packet. You can also
find these forms online. The easiest way is to "google" Wisconsin Department of Revenue, and then from their
website use their search window for "Rent Certificate".

Plan Ahead
You can either bring your form into our Grand Avenue office, or mail it to us. However, don't stop by on your way
to your tax appointment. Although it typically only takes us a few minutes to fill out this form, there are often
other things going on that also need our attention. We will always have the form done within a couple of hours.
So, you can drop it off and come by and pick it up later in the day. Or, we can mail it to you so you don't have
to make a second trip. However, if you come in and want it done now, we will try to help you if we can, but we
cannot promise that we will be able to.

Only Fill Out Your Section
There are two sections on the Rent Certificate form. The tenant fills out their name and address on the top
section and the landlord fills out the bottom section of the form. Some tenants try to save us some time by
filling out our section as well, but we ask that you don't do that. If you filled out something wrong (you forget
to figure in pro-rated rent, or put in December rent when it hasn't been paid yet, or put in 1 occupant when there
were 2 people on the lease), we cannot use that form. The Wisconsin Dept of Revenue does not allow for any
corrections like cross outs or white out on the form, and the copy of the form they get is the original. If you
bring us a form that has been filled out incorrectly, you will need to bring us a different form.

Why There Can Be No Corrections
Landlords are not legally required to fill out this form for their tenants. The tenants can submit this form with
proof of the rental payment instead. However, the landlord filling out and signing the form is considered proof of
payment. The Wisconsin Dept of Revenue assumes that if the landlord signed the form and then there are
corrections, that the tenant made those changes after the landlord signed the form. That is why they don't allow
any modifications.

Why We Have to Divide The Rent Evenly Between Tenants
Line 5 is where we have to list the number of tenants on the lease. Husband and wife count as 1 tenant, and
children under 18 don't count. Also, if you were not on the lease, we cannot fill out a rent certificate for you.
We understand that often one occupant has most of the income and pays most of the bills. They will often want us
to only put down 1 tenant because of that. Sorry but we cannot do that. We have to list total number of tenants
even if we know one tenant paid all of the bills. However, the Dept of Revenue also knows that this happens, so
they made it possible for you to change how we divided out the rent.

How You Can Change the Rent Breakdown by Tenant
A few years ago, the Wisconsin Department of Revenue added a Shared Living Expense schedule for when one tenant
pays most of the bills. We, as a Landlord, have to break the rent evenly between the parties for this form.
However, if that is not how you paid the rent, fill out the Shared Living Expense schedule on page 2 of the Rent
Certificate form.

What If the Rent Wasn't Paid On Time
When filling out the form, we can only take into consideration rent that was paid in 2014 by you, our tenant. If
you recieve government assistance (like Section 8), only that part of the rent that came from you actually counts,
not the entire rent payment. Also, if you had an unpaid balance, that rent doesn't count either. Only rent that
you paid. However, there was a Wisconsin Dept of Revenue opinion issued a few years ago that stated if your rent
was paid after the end of the year, but BEFORE the rent certificate was filled out, it can be listed on the
certificate.

Hopefully this answers some basic questions. If you have specific questions on the form itself, or whether or not
you qualify for the Homestead Tax credit and therefore need the form, we ask that you consult with a tax
professional.