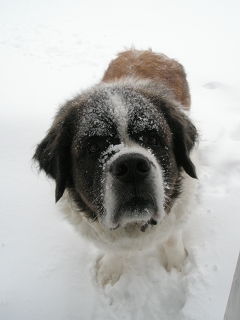 For many people, pets are more than pets, they are a part of the family. We understand that as most of our staff have pets now or have had them in the past. However, the sad truth is that not everyone who has a pet is responsible. Because of this, most rental property owners won't even allow any pets in their properties. As pet people, we try to be understanding and therefore we do allow pets in many of our properties.
We allow dogs in our single family homes and duplexes where the tenant is responsible for the lawn and yard care. Dogs do tend to create more wear and tear on a property, and therefore we do charge an additional monthly rent of $50 per month over our advertised rate.
We are asked if we have restrictions on dog breeds. At this time, we do not. We believe that it is more the owner than the breed of the dog. If, during our tenant screening, we have concerns; we may chose to deny the pet (regardless of breed). We do have a few properties where our insurance carrier has made breed restrictions and in those properties, we must take breed into consideration.
If a property allows dogs, it also allows cats. We also allow cats in certain multi-family properties where there are no common areas. We do this because in a multi-family environment, many people have allergies and with shared common areas, someone with allergies could be impacted if someone in a different apartment has a cat. Even though our Pioneer Village apartments do have common areas, we have designated two out of the six buildings where cats are allowed. We make it clear to people with pet allergies which buildings allow cats and which don't.
Our experience with cats has actually been more damage related than typical wear and tear issues. If a cat doesn't use the litter box (which is typically because its human didn't keep it clean), its urine odor will not come out. It typically requires replacement of the flooring, the pad underneith, and often treating the subfloor as well. Because of this possibility of damage, we increase the required security deposit $200 above what it would normally be.
We do have an addendum to the Lease that needs to be signed by our tenants with pets. One of the things it requires is that tenants comply with all local rules and regulations. These include having proper immunizations, being properly licensed (in many communities, both dogs and cats need to be licensed), and making sure they don't run free and become a nuisance.
Per our lease, pets are only allowed with our written permission. Our lease allows for a $150 fine and $7 per day citation for every day an unathorized pet is in the unit. This is in addition to a possible eviction action for breaching the lease. Even if there is a pet with our permission, the lease addendum is not a blanket permission to have pets. It identifies the specific pet or pets that we will allow. If more or different pets will be added to the household, they need our permission.
As to how many pets we will allow, we will allow whatever the municipality allows. Different cities and villages have different limits.
An exception to our pet policy are animals that are considered service animals under the appropriate state and federal guidelines. Those are permitted with no additional rent or security deposit in accordance with federal law. A common question that is asked is our policy on comfort or companion animals. Currently, these are treated the same as service animals under the law and we comply with the laws that regulate them.
We pride ourselves on welcoming all members of your family (including the furry ones) to many of our rental homes.